Our highly skilled workforce is experienced in manufacturing products for multiple applications across a broad range of industries. We can produce a range of components from 2mm to 102mm through spindle on a variety of CNC Turning Lathes. Larger parts up to 600mm in diameter and 1100mm long can be machined in our CNC Turning centres.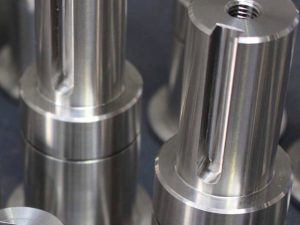 The extensive fabrication and welding production area covers thousands of square feet with large crane lifting capacity. We work with a variety of materials including mild steel, stainless steel, carbon steel, brass and copper.
Our in-house profile and plasma cutting capability includes an extensive range of CNC machinery and includes the largest plasma profile machine for large scale projects. We also have an extensive range of plate rolling, plate bending and plate shearing machinery.
Improving Production Processes Efficiency.
CPEL provides bespoke fabrication solutions for your engineering projects and can help you improve your production process efficiency. By modifying existing plant, we can help improve productivity and throughput without major investment in new standalone plant.
Our cross industry experience and extensive knowledge means that we are able to quickly understand manufacturing processes and solve specific problems within existing systems. We are then able to design and fabricate a cost effective and practical solution.
We work with our customers to interpret their ideas in designing and developing bespoke machinery and products that meet their needs. Our flexibility and ability to respond quickly enables us to adapt to changes in a design or specification.
For further information regarding our fabrication and welding services, please contact us on 023-8845498 or submit your question in the Quick Inquiry form.
---