Cronin Precision Engineering Ltd., is based just outside Dunmanway in scenic West Cork. Due to our continued expansion we now have engineering job openings for experienced Full Time Fitter Turners.
Fitter Turner Jobs at CPEL
We take great care into creating a working environment that provides our employees with the opportunity to use and expand their skills, knowledge and creativity. We know that your competence, commitment, enthusiasm and energy are an essential part of our success.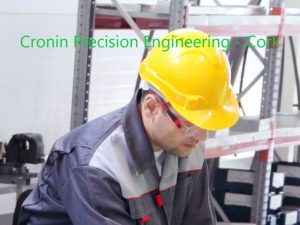 We provide plenty of opportunities in our busy engineering machine shop where we have lots of one off and small batch work serving the local community, mixed with larger engineering projects.
The Fitter Turner position is flexible with varied tasks and roles and may also involve fabrication and welding, mainly in mild steel, but sometimes in stainless or aluminium. Our customers are varied, while almost every engineering job is different which means you will have a fulfilling and interesting role each day. Learn more about Fitter Turner jobs at CPEL here.
You will be expected to work closely with our Engineering team to ensure a high level of service to our customers while also adhering to high work standards. Applicants must be able to work on their own initiative. Salary according to experience.
If you have the have what it takes to be a Turner/Fitter in our Engineering workshop.
Experience in CNC Machining/Programming
Lathe and milling machine operation
Experience with welding/fabrication
Workshop based environment
Please submit the Fitter Turner Jobs Application Form and we will be in touch. Any questions call Mick Cronin at 023-8845498
We look forward to hearing from you.